News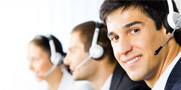 Hotline:

+ 86-755-29526184
Fax:+ 86-755-83270814
Post Code:518131
Email:sales@optichina.com
Address: No.2, 4th Floor, Longhua Car Plaza, Huanan Road, Minzhi Community, Longhua New District, Shenzhen, China.
DIN Connector
CATV
Active device termination
Telecommunication networks
Metro
Local Area Networks (LANs)
Data processing networks
Test equipment
Premise installations
Wide Area Networks (WANs)


DIN Connector
APPLICATIONS:
● CATV


● Active device termination

● Telecommunication networks

● Metro

● Local Area Networks (LANs)

● Data processing networks

● Test equipment

● Premise installations

● Wide Area Networks (WANs)
FEATURES:
● Corrosion resistant body
● Boots in a variety of colors
● Free-floating ceramic ferrule
● Low insertion loss and back reflection loss
STANDARDS:
All components of/and the final product are designed and tested to conform the requirements of IEC60874-7, CECC 86115-801, Bellcore/Telcordia GR-326, EIA/TIA 604-3A, EIA/TIA 568, ISO /IEC 118012nd Ed., EN 50173, JIS C5973 F04, ICEA-596, IEC60793-2-10 A1a, ITU-T G.651 or IEC60793-2-10A1b or ITU-T G.652 (depending on fiber), Belcore/Telcordia GR-409-CORE, IEC 793, IEC 794-1-E1, IEC 794-1-E3, UL1666/901 (UL-cable) and EIA/TIA455
AVAILABILITY:
● The connector can be supplied as a pre-assembled one-piece connector or as connector kits.

● Housing kits without ferrule are available.
● DIN/APC connector available




Single mode

Multimode

Insertion Loss

≤0.30dB

≤0.30dB

Return Loss

≥50 dB (PC)

≥60 dB (APC)




Durability

0.1 dB typical change, 500 matings




Operating Temperature

-40 to + 85°C

-40 to + 85°C

Ferrule Hole Sizes

125.0+1/-0μm, Concentricity: ≤1.0μm

127μm, Concentricity: ≤3.0μm

125.5+1/-0μm, Concentricity: ≤1.0μm

144μm, Concentricity: ≤3.0μm

126.0+1/-0μm, Concentricity: ≤1.0μm



Key word:
optichina, delivery of quality patch cord, pigtail,plc splitter, connector, adapter, attenuator, plc, closure, optic panel, ftth box, optic cable