News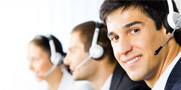 Hotline:

+ 86-755-29526184
Fax:+ 86-755-83270814
Post Code:518131
Email:sales@optichina.com
Address: No.2, 4th Floor, Longhua Car Plaza, Huanan Road, Minzhi Community, Longhua New District, Shenzhen, China.
MU Connector
CATV
Video
Telecommunication networks
Data processing networks
Industrial and medical
Premise installations
Wide Area Networks (WANs)
Active device termination
Local Area Networks (LANs)



MU Connector
APPLICATIONS :

● CATV

● Video

● Telecommunication networks

● Data processing networks

● Industrial and medical

● Premise installations

● Wide Area Networks (WANs)

● Active device termination

● Local Area Networks (LANs)
FEATURES

● NTT-MU hardware compatibility

● NTT & JIS compliance

● UL-rated plastic housing and boot

● High precision alignment

● Tunable zirconia connector ferrule

● Compact, pull-proof design

● Behind-the-Wall style short connector

● Low insertion loss and back reflection loss
AVAILABILITY

● The connector can be supplied as a pre-assembled one-piece connector or as connectorkits.
● Clips are available for duplex connectors
● Housing kits without ferrule are available.
● MU/PC and MU/APC are available.
SPECIFICATIONS




Single mode
Multimode
Insertion Loss
<0.30dB
<0.30dB
Return Loss
≥50 dB (PC)


≥60 dB (APC)
Durability
<0.2dB typical change, 1000 matings


Operating Temperature
-40 to + 85°C
-40 to + 85°C
Ferrule
125.0+1/-0μm,
127μm, Concentricity: ≤3μm
Hole Sizes
Concentricity: ≤1.0μm
125.5+1/-0μm,


Concentricity: ≤1.0μm
126.0+1/-0μm,


Concentricity: ≤1.0μm
ORDERING OPTIONS

| | | | | | |
| --- | --- | --- | --- | --- | --- |
| Housing Color | Ferrule I.D. | Boot Size | Boot Type | Boot Color | Dust Cap Type |
| Beige | 125.0μm | 0.9mm | slotted | Beige | Ferrule cap |
| Blue | 125.5μm | 2.0mm | smooth | Black | |
| Brown | 126.0μm | | | Blue | |
| Red | 127.0μm | | | Green | |
| Yellow | | | | Yellow | |
Key word:
optichina, delivery of quality patch cord, pigtail,plc splitter, connector, adapter, attenuator, plc, closure, optic panel, ftth box, optic cable