News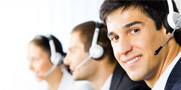 Hotline:

+ 86-755-29526184
Fax:+ 86-755-83270814
Post Code:518131
Email:sales@optichina.com
Address: No.2, 4th Floor, Longhua Car Plaza, Huanan Road, Minzhi Community, Longhua New District, Shenzhen, China.
Break-out CableⅢ
Element: tight buffer fiber, used six、twelve core distribution cable for the subunit into a compact, than used wrap winding, the cable is completed with outer jacket.

Break-out CableⅢ
The main contents of managed system is listed below :
● Twelve-fibers Distribution Cable

● Strength Member

● Wrap、Outer Jacket、Ripcord

● The cable include four、six、eight、twelve subcables

● the every subcable include six、twelve tight buffer fiber.



Geometrical Characteristics

Cable Type
24
48
64
72
96
144
Subunit Fiber Number
6
12
8
12
12
12
Cable Dimension (mm)
15.5
17
21.6
21
24
26.2
Cable Weight(kg/km)
225
226
386
349
481
526
TBF Diameter(

μ

m)

900

±

50
Mechanical Characteristics
Tensile strength (N)
Long Term
200
Short Term
660
Crush resistance(N/100㎜)
Long Term
300
Short Term
1000
Bending Radius(CM)
Dynamic
20

×

D (D: Cable Diameter)

Static

10

×

D (D: Cable Diameter)

Fiber
| | |
| --- | --- |
| Fiber Type(core/cladding dimension) | 8.3/125, 50/125, 62.5/125 |
Transmission Characteristics


SMF
50/125
62.5/125


1310/1550(nm)
850/1300(nm)
850/1300(nm)
Attenuation(dB/km)
≤

0.40/0.30

≤

3.5/1.5

≤

3.5/1.5

Minimum Bandwidth(MHz

·

km)

——
≥

400/400

≥

160/500
Environmental Characteristics:
Storage Operating Temperature
-20

℃~

+60

℃
Key word:
optichina, delivery of quality patch cord, pigtail,plc splitter, connector, adapter, attenuator, plc, closure, optic panel, ftth box, optic cable